The Daily Beast reports: With the aid of Russian airstrikes, Iranian-backed foreign fighters, and a combination of Syrian dictator Bashar al-Assad's regular and militia forces are on the march. Yet Iran and its proxies have taken some significant high-ranking casualties since the start of their recruitment and deployment drives to Syria.

These losses all serve to map out the current offensive being launched in the northwest of the country, including Idlib, Hama, and Aleppo. While other significant losses had been suffered in past engagements, deaths of key members were often more sporadic or concentrated on one group during a specific battle. If the goal is to secure an Assad-led coastal Syrian rump-state, it is coming at high cost to Assad's Iranian ally.

The most well known of Tehran's casualties was the 67 year old Islamic Revolutionary Guard Corps (IRGC) Brigadier General, Hossein Hamedani. Announced as having been killed on October 9th, Hamedi was reportedly killed in Aleppo. Officially, he was described by the Iranians as a, "high-ranking military advisor" to Assad. But to write Hamedani off as merely an "advisor" would be the equivalent of referring to Napoleon as just, "a French general." [Continue reading…]
In what appears to have been a morale-boosting effort, General Qassem Soleimani, the commander of Iran's elite Qods Forces, has made an appearance in a location open to question, where soldiers took the opportunity to take selfies with the man widely viewed as the architect of the current Russian-led campaign.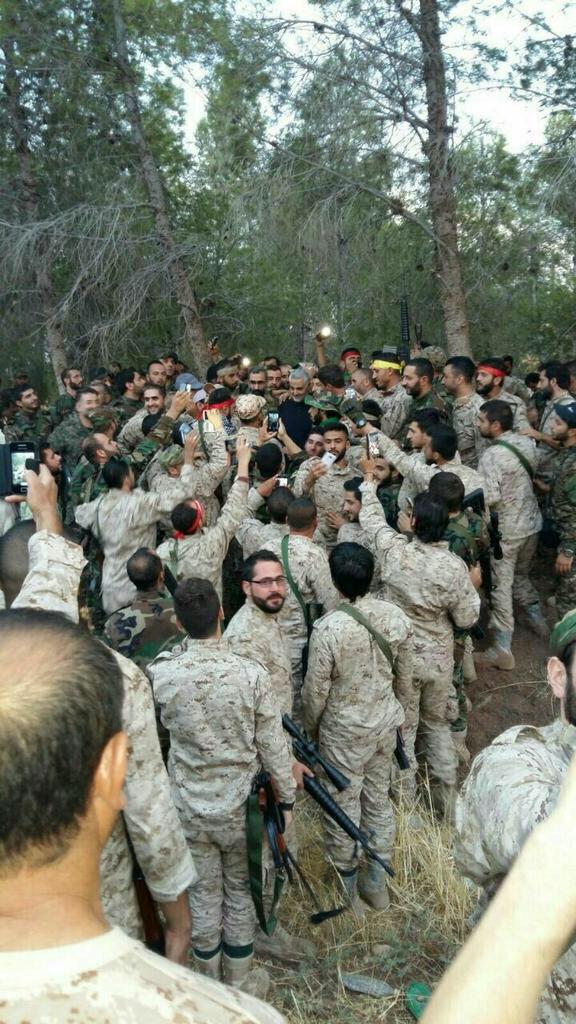 Russia's sending its only aircraft carrier Admiral Kuznetsov to Syria, it carries many more planes for potential strikes.

— Joshua Landis (@joshua_landis) October 14, 2015