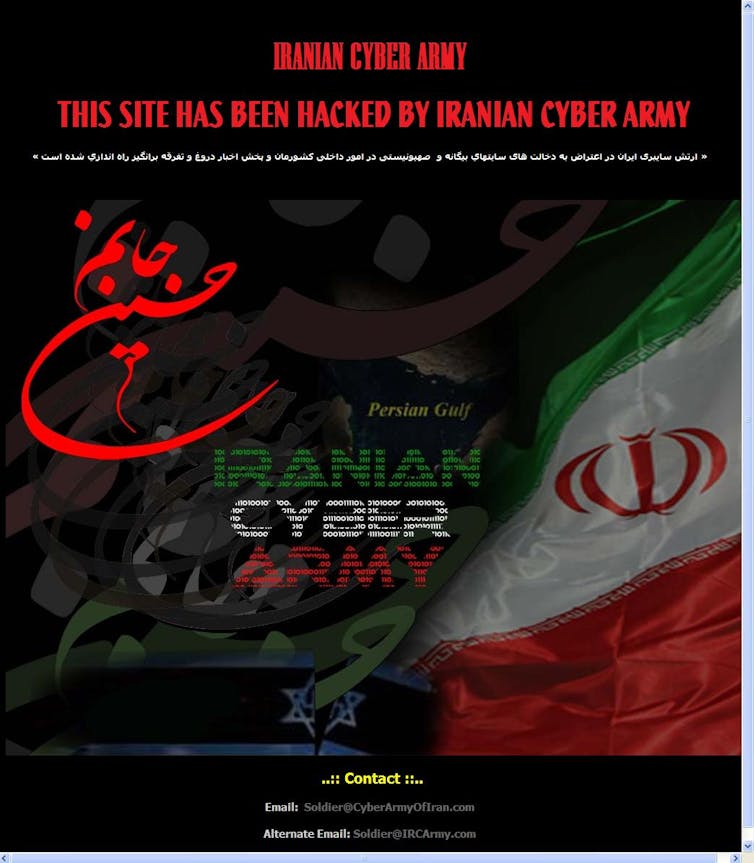 By Dorothy Denning, Naval Postgraduate School
Iran is one of the leading cyberspace adversaries of the United States. It emerged as a cyberthreat a few years later than Russia and China and has so far demonstrated less skill. Nevertheless, it has conducted several highly damaging cyberattacks and become a major threat that will only get worse.
Like Russia and China, the history of Iran's cyberspace operations begins with its hackers. But unlike these other countries, Iran openly encourages its hackers to launch cyberattacks against its enemies. The government not only recruits hackers into its cyberforces but supports their independent operations.