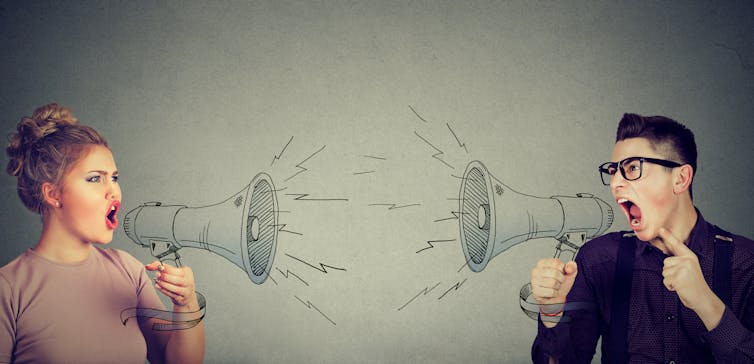 By Robert Kozinets, University of Southern California
The people of the United States continue to learn how polarized and divided the nation has become. In one study released in late October by the Pew Research Center, Americans were found to have become increasingly partisan in their views. On issues as diverse as health care, immigration, race and sexuality, Americans today hold more extreme and more divergent views than they did a decade ago. The reason for this dramatic shift is a device owned by more than three out of every four Americans.
As social media has emerged over the last two decades, I have been studying how it changes innovation, and researching the effects of internet communications on consumer opinions and marketing. I developed netnography, one of the most widely used qualitative research techniques for understanding how people behave on social media. And I have used that method to better understand a variety of challenging problems that face not only businesses but governments and society at large.
What I have found has shaken up some of the most firmly held ideas that marketers had about consumers – such as how internet interest groups can drive online purchasing and the power of stories, utopian messages and moral lessons to connect buyers with brands and each other. In one of my latest studies, my co-authors and I debunk the idea that technology might make consumers more rational and price-conscious. Instead, we found that smartphones and web applications were increasing people's passions while also driving them to polarizing extremes.